2007.11.01 Thursday
Montmartre
Montmartre is a district in the north of Paris, on the top of a hill,
where I am very happy to live. It became well-known through times for
several reasons.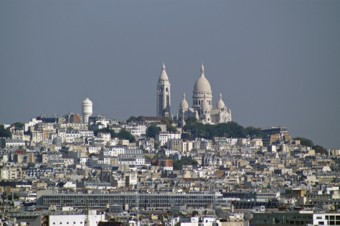 Montmartre looks like a small village inside the city. It has been out of Paris for a long time. There were only few buildings and vines
until the beginning of the XX century.
The vines exist since the middle age and as produced, through the times,wines of different kinds (red and white). One of the white wines gave his name to a small district near Montmartre, "la Goutted'Or" (the golden drop).At the beginning of the XXe the vines has been saved from a big real estate project. Nowadays they are producing red wine. Each grape harvest is a great event in the district and the name of a famous person who has been living in Montmarte is given to the wine. This year it is the "cuvee Brassens".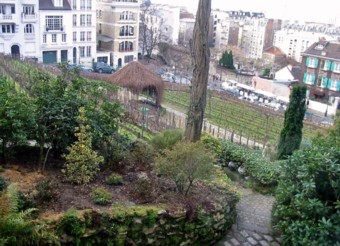 The countryside spirit of those times is still visible in the daily life. When you have the opportunity to leave there, you can realize how this districtis quite different from the rest of the city. Most of the inhabitants have been leaving there for generations and they know very well each others.
At the end of the XIX century, the district has changed. This time was called "Belle Epoque" (beautiful period) because it was the last
artistic boom before the war. It was the time of the cabarets and many of them were in Montmartre like "Moulin Rouge" and "Lapin Agile".
Famous artists like Henri de Toulouse-Lautrec have settled there and
were used to the cabarets. Nowadays there are still many artists
living in Montmartre and you can see on many buildings the windows of artist workshops.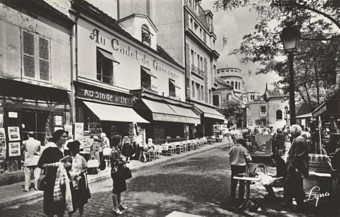 Maybe one of the most famous monument of Montmartre (and even of
Paris) is the "Sacre-Coeur". This big white church has been built after"La commune", the civil war that took place in Paris during the
Franco-Prussian war in 1870. Montmartre was one of the hottest spot
during this civil war so the church has been a great symbol. Close to
it, there is the "place du Tertre", a very nice plaza (even if it is
always crowded) where many famous artists has been living and where
there are still artists working in the middle of the street.For all of this, this part of Paris is perfect for a cool afternoonwalking in the small street where you can also enjoy wonderful views.